June 21, 2013
PLAIN JANE – performed by Trebble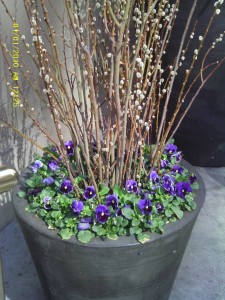 PLAIN JANE  Lyrics by Frankie Hawks
She's just a plain Jane
Born to the over privileged.
She's not supposed to give in
to emotions like lust
She sits and watches, from high above,
Don't believe in Amore'
Although love's okay,
For the rest of us.
When you're born with
a golden spoon in hand.
Everyone expects so very much.
From the average girl
Oh… and the average man.
When you're a member of the upper crust.
You ain't nobody's girl next door.
You'd better bring home, a debutant, Babe
Or you won't be lounging, round the club no more.
There's no such thing, as love at first sight.
Opposites don't attract, oh no, they repel.
Why would a nice girl,
want to cross the tracks with me.
Does she have dreams, she'll never tell.
But this Jane, ain't so plain.
Don't care to play the game
If it's all the same.
This Plain Jane
Hates convention.
She's out to save the world.
That's her sole intention.
She's gonna save us, from the devil himself.
She's gonna save us ohh…from ourself.
She' gonna save us with all her knowledge,
her fine culture and all her wealth.
If you think you got what it takes, Girl.
Drink those notions right out of your mind.
Don't try to save us, save yourself.
Save yourself girl, while there's still time.
Lay your money down,
Before they raise the stakes.
Save yourself, Baby. Save yourself.
Pray for us Babe
But make no mistakes.
Save yourself, save yourself
(may need to right click and save link as)