April 16, 2013
'A HOT SONG' is your premier source for finding new, hot, musical stars of today and tomorrow. You can preview and download the newest most innovative music of any musical genre posted here for FREE! Our singers, song writers, musicians and band members are looking forward to hearing your comments, advice, criticism and of course praise when praise is due. Comment on our blog if you wish and by all means, please share your downloaded songs with your social media followers and friends. Tweet away about your musical finds! Your favorite performers and bands will love the notoriety!
Please feel free to tell anyone you know who loves music about 'A HOT SONG' so they too can download current, relevant new tunes by the best waiting to be discovered musicians on the internet. Forget about I-tunes and all those pay for music websites! Better songs are just a click away FREE! It doesn't get much better than that! YES! You heard correctly. It's totally FREE!
We got Hip Hop, R&B, Pop, Easy Listening, Soft Rock, Hard Rock, Country, Soul, The Blues, Smooth Jazz, New Jazz, Alternative rock, Rap, Heavy Metal with attitude and much, much, more! Download FREE Gospel Music created to uplift your spirit! FREE Reggae that is so Caribbean you'll swear you were on a cruise ship! If you are tired of listening to "the same old, same old," try out one of our alternative musicians' tunes that I guarantee will be unique, innovative and thoroughly entertaining! It is all free!
You are always welcome to blog comment our young and impressionable stars to give them your much appreciated feedback but there's no obligation to. Hey, did I mention all this music is FREE! What are you waiting for? Go download your first FREE song NOW!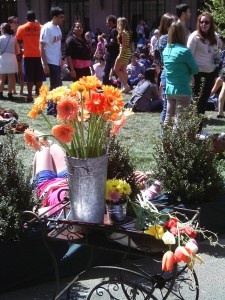 The BEST MUSIC and The BEST FANS!